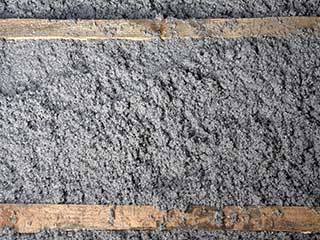 Concrete is extremely functional but also monumentally dull to look at. Fortunately, the easiest way to give that boring old construction material a unique and expensive look is by stamping it. While concrete has been around for quite some time, giving it texture, pattern and style has become popular relatively recently, so you shouldn't have too much trouble giving your property a unique look.
Why Choose Stamped Concrete?
Stamping concrete can be done relatively quickly and the results can imitate the look of various materials and structures, like tiles, pavers and even cobblestones. The process is applied to a fresh layer of cement, which means the end result is a fantastic and very classy look without the effort and maintenance required when using the real thing. This method also has the added advantage of not coming loose during the colder winter months, or when exposed to a lot of water; and let's not forget those pesky weeds that love to find their way through the tiny gaps between the bricks and tiles.
Where Can You Use Stamped Concrete?
In short, practically anywhere. It could be used to form a faux-cobblestone driveway, an elegant stone path around your home, and even to make a concrete wall look like masonry work. This method can also be applied to pool decks, barbecue areas, patios and even balconies for a look that is every bit as charming as it is practical. You can have the same design, color and texture applied to all your concrete surfaces or you can choose different styles for different parts of your property to really set them apart. The choices are virtually endless, so you can really let your imagination and personal tastes shine.
How Long Does It Take?
If a part of your property you're used to using has to become off-limits for an extended period of time it can be very annoying. While stamped concrete doesn't dry immediately, you only have to wait a relatively short time. Between 24 to 48 hours. Once the time passes you will once again be able to move about your home freely, and now you will have a beautiful new surface to look at. Cleaning is another benefit of using stamped concrete. All you need is just a broom and a garden house. For more information, and to find out how our experts can help, contact our team at Drywall Repair & Remodeling Los Angeles.