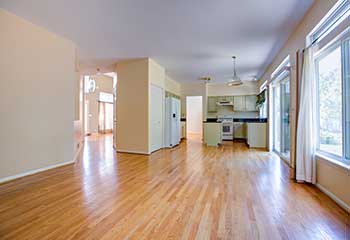 Home Interior Remodeling
Customer Issue: The separate kitchen and family room needed to be remodeled into one large, open concept area.
Our Solution: Our crew first checked the wall that needed to be removed between the kitchen and family room to ensure it was not a load bearing wall. As it was not load bearing, we were able to remove the wall and create an open concept area as per the customer's specifications.
Donna Roberts
- Santa Monica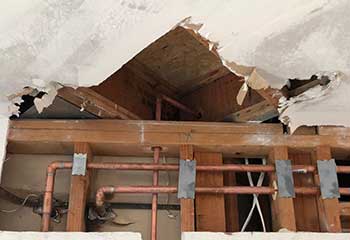 Popcorn Ceiling Removal
Customer issue: This customer's dated popcorn ceiling was in need of removal.
Our solution: Our team used drop cloths to protect Mr. Hines' valuables, flooring, and furniture before proceeding to remove the texturing material. Then, the crew updated the ceiling with modern material and painted the surface to fit within the existing exterior design. Mr. Hines said he was very happy with the way our technicians approached and completed the job.
Nathan Hines
- Ocean Park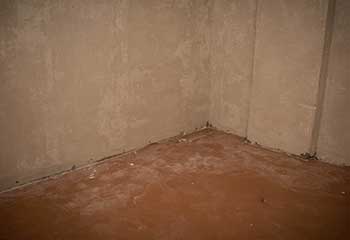 Basement Mold Removal
Customer Issue: Mr. Fontaine's basement was infested with mold and in need of attention before it could be safely used.
Our Solution: Masks and gloves equipped, our team sprayed the walls and ceiling down with a hot water/fungicide solution before scraping off the infested paint. After sanding and repainting the bare drywall, we gave the new surfaces and floor a light, preventative spray in case of remaining spores.
Mike Fontaine
- Ocean Park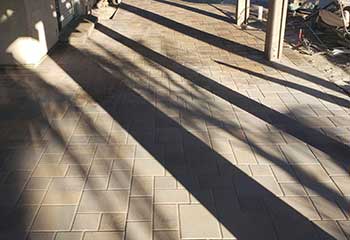 Tile Replacement
Customer Issue: An outside porch's tiles had been exposed to the elements too long and needed replacement.
Our Solution: Removing the old tiles was easier than expected, due to the sorry state of the grout holding them together. Once the underfloor was sanded and the new tiles placed and grouted, our team gave the new deck a full waterproofing treatment.
Cooper Boesser
- Santa Monica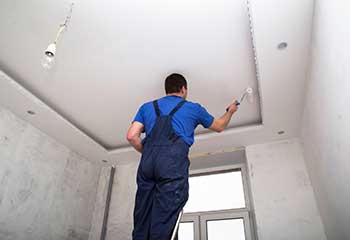 Interior House Painting
Customer Issue: Needed a complete repainting of a residential unit's interior walls.
Our Solution: After clearing out the furniture and covering the floor, our team scraped, sanded, and repainted every square inch of the condo's interior in two layers of calming beige. Once the paint dried and the furniture was placed back inside, the condo was ready for sale.
Albert Wiley
- Santa Monica